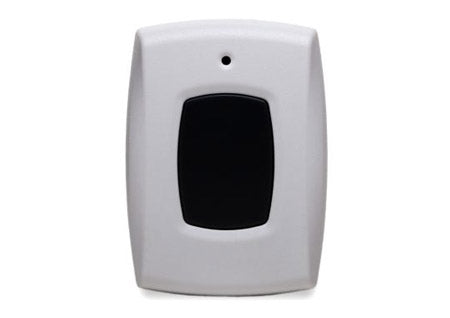 2GIG eSeries Encrypted Wireless Panic Button Remote for Control Panel (PANIC1e) - 2GIG-PANIC1e-345
Sale
Sale
Original price
$0.00
-
Original price
$0.00
Encrypted Panic Button (PANIC1e)
The 2GIG-PANIC1e-345 is a wireless encrypted panic button that is small, portable, and lightweight that you can fit in any pocket, purse, or bag. Users can also wear the panic alarm button around their neck or mount it in a convenient location in their home so they're prepared in a dangerous situation.
Reduce the risk of takeovers with eSeries Encrypted technology.
The Encrypted Panic Button Remote is a compact, battery-powered, wireless panic button that transmits an Emergency signal from any location within radio frequency (RF) range of the control panel. Instead of pulling a phone and dialing multiple buttons when you're in need of emergency assistance, the signal from 2GIG Encrypted Panic Buttons can be transmitted to the control panel, whether the security system is armed or disarmed.